Earlier Post

What follows are screen shots with brief comments: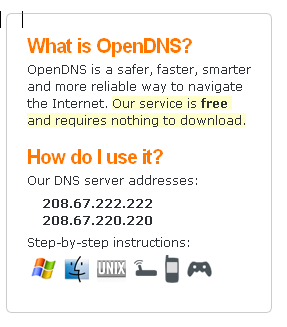 Note the DNS addresses. These will be used in the setup.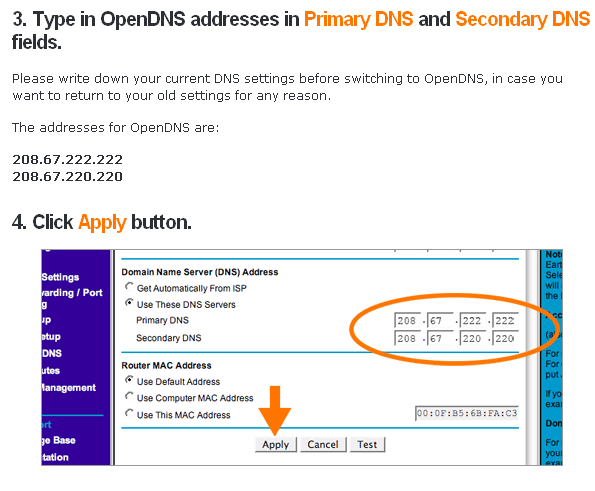 DNS addresses in Netgear router. OpenDNS provides complete instructions for various routers, devices (eg Palm), and workstations (Linux, MAC, PC).


Illustration of content blocking. Why waste one's time, mind, or spirit on these sites!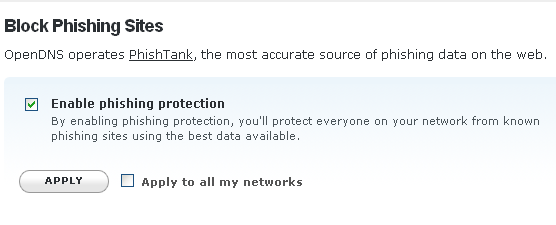 Anti-Phishing. I've never been fooled but nice to have this protection!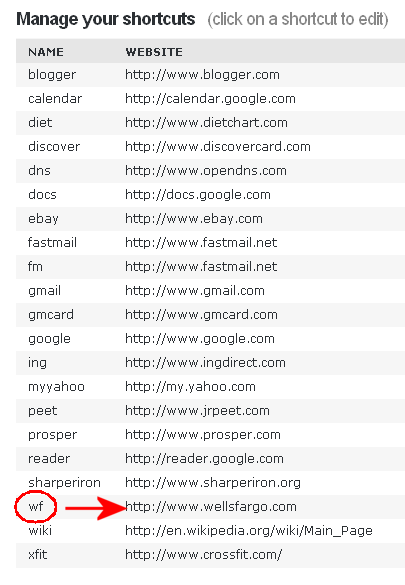 Eg of shortcuts. Eg. "WF" resolves itself to Wells Fargo Banking.